Interested in bringing yoga to your school, organization or event?
Contact either our Founder, Debby Kaminsky or Executive Director, Amy Orrell-Branco or just complete our online form here. We will work with you and your schedules to make it happen. See Our Model page for more information on how we operate.
Our programming fees are extremely reasonable and often the organization supplements this cost. This is because our number one priority is finding ways to bring the life tools of yoga to as many children and all who connect with children as possible.
Since October, 2009, Newark Yoga Movement has worked in over 30 Newark Public, Charter, and Private Schools. Additionally, Newark Yoga Movement is proud to collaborate with many Newark organizations as well as various health fairs to bring Yoga directly to the community. Below are highlights of some of our programs in select schools.
"The yoga program has brought a calm and peace into the gymnasium."
--Michelle Wilson, Physical Education Teacher, University High School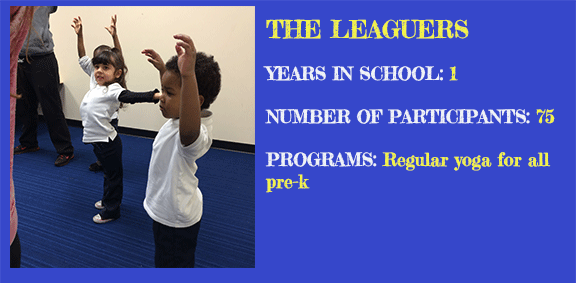 Our Reach since 2009
23,300+ students
2500+ educators
600 firefighters
700+ Community members